Valencia – Global Day of Coderetreat 2012
Creo que la mejor forma de iniciar este post es felicitando a los organizadores (@borillo, @xaviuzz, hay que reconocer que os lo habéis currado) y dando las gracias a peerTransfer por hacer de host para este evento de forma totalmente altruista.
Una pena para aquellos que no hayan podido asistir: ha resultado ser un evento muy dinámico, con opiniones y puntos de vista muy variados e interesantes y, sobretodo, divertido.
El problema a resolver (Conway's Game of Life), aunque simple en principio, ha dado mucho juego, y aunque un pomodoro no es suficiente para implementar una solución completa, ni mucho menos, ha sido la excusa perfecta para practicar pair programming, TDD y ya de paso, poner en práctica algún nuevo lenguaje y herramientas.
¿Qué más se puede esperar de un Sábado de programación por el mero placer de programar y aprender?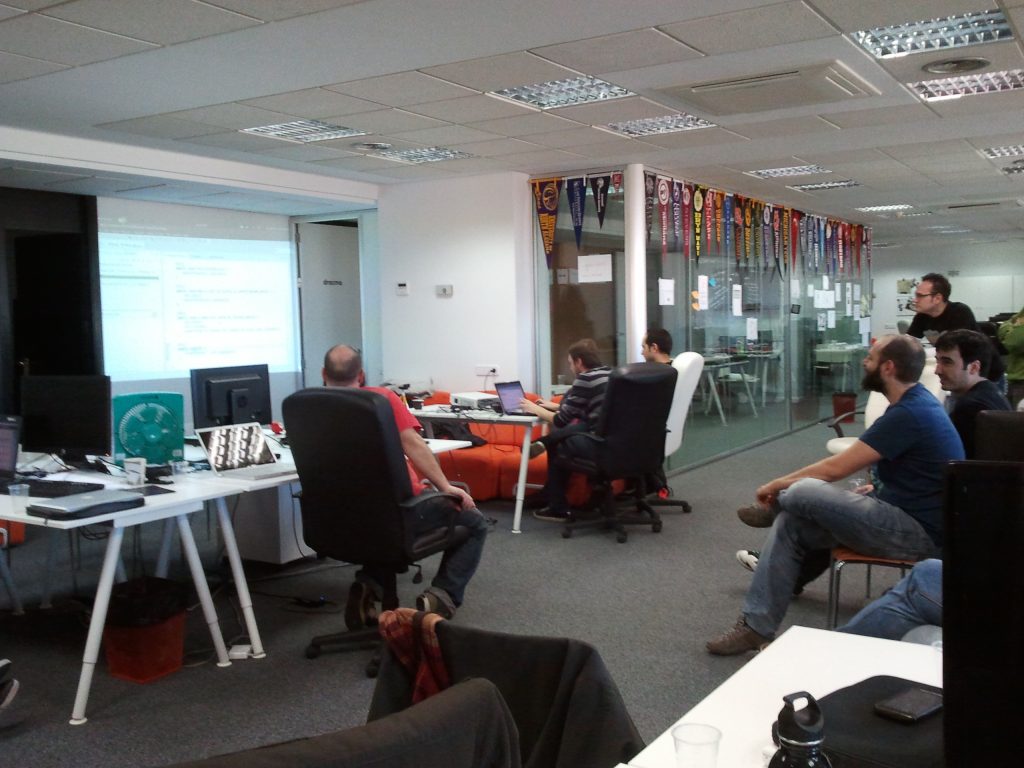 Y ahora a ver si consigo implementar una versión del juego medianamente completa, que al final me he quedado con las ganas. ¡Esto es puro vicio!
http://coderetreat.org/events/global-day-of-coderetreat-valencia-spain